Inexpensive for all types computer repairs Vilnius, Kaunas, Klaipėdatablets, desktop computers and laptops (including Apple).
We guarantee the work we do. We work with authorised suppliers of original parts. Invoicing.
What repair services are available?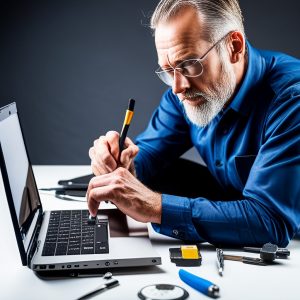 Laptop repairs
Matrices / displays replacement
Replacing lamps / repairs
Inverters and display cables repair/replacement
Hack catering / USB / HDMI socket replacement
Replacing broken parts - hinges, screen covers, housings and others
Cooling system upgrade, dust cleaning, repair and replacement of coolers, thermocouple replacement
Replacing batteries, repair, excitation
Video chips (BGA) recasting or replacement with new ones
Repair of baseplates (MB) fault detection, repairs, replacement.
Repair of broken computers, diagnostics, revitalisation and removal of fluid deposits, restoration of damaged areas
Chargers Repairing (chargers), replacing the cord
Trade in new and used computers at very good prices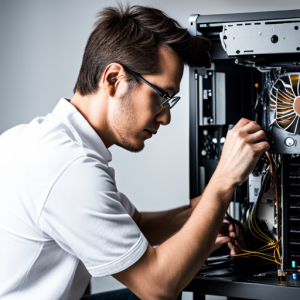 Repair of stationary computers
Repair, replacement, installation and set-up of parts
Repair and replacement of power supply units
Re-moulding of component capacitors (power supplies, motherboards, video cards, etc.)
We can issue defect certificates for insurance, which will reimburse your repair costs.
Need computer repairs? Contact our contacts Vilnius, Kaunas, Klaipėda.
Frequently Asked Questions (FAQs)
In which cities are there eMaster rules?
Our repair shops are located in Vilnius, Kaunas and Klaipėda. Our Contact.
Which computer manufacturers do you repair?
Apple, Asus, Dell, HP, Lenovo and all other computer manufacturers.
What is the cost of computer repair?
Price depends on the fault. We first carry out a diagnostic, after which we determine how much the repair will cost. Price starts at €5.
Do you offer a repair guarantee?
Every repair is always guaranteed.
What types of faults do you repair?
We repair both software and technical faults.
News and tips