Vilnius, Kareivių g. 11A (Rimi), Tel. 8-679-74770
Kaunas, Baltijos g. 58 (Rimi), Tel. 8-656-95553
Klaipėda, Šilutės pl. 35 (Banginis), Tel. 8-617-77731
High-quality, comprehensive work on all types and manufacturers
repair of power construction tools (home, household, professional, construction)

Vilnius, Kaunas, Klaipėda

:
Repair of perforators (repair of impact drills / drills)

Plasma cutter repairs (plasma cutter repairs)
Repair of axes
Compressor repairs
Drill repair
Milling cutter repairs
Screwdriver repairs (cordless screwdriver repairs)
Repair of angle grinders
Saw repair
Repair of panels
Replacing broken wires/sockets
Replacing the Englishmen
Mechanical repairs
Replacing broken parts
Replacing batteries
Repairing chargers, replacing the cord
Capacitor reflow
Repair of power circuits
Other repair work
Indicative price list for the repair of building penetrations

Diagnostics - 3 euros

Mechanical repairs - from €15
Electrical repairs - from 15 euros
Replacing or repairing a socket - from €15
Repairing the motherboard - from €45
Charger repair - from 12 eur
Issuing a defect certificate for insurance - €20 (covered by insurance)
Which manufacturers of construction tools are repaired?
Makita, Bosch, Atlas, Max, Hilti, Dewalt, Ferm, Hilti, Festool, Eibenstock, Unibor, Kress, Protool, Hitachi, Milwaukee, Metabo, Fein, AEGand other manufacturers.
Common malfunctions and repairs of perforators (impact drills)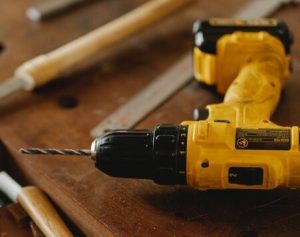 40% The perforator does not switch on completely. If the perforator does not switch on completely, the carbon brushes, switch, power cord, holder may be defective.
15% The punch chuck slips. The problem is most likely caused by the drill chuck, wrench or drill bit.
10% Sparks from the engine (motor). Check the following parts for signs of damage: carbon brushes, bracket, anchor, field or springs.
10% The punch is smoking. Check the anchor, carbon brushes, bracket, switch, field and hull.
10% The impact is too weak or the drill is too slow. Check the following parts: carbon brushes, switch, lubricant and mode selector switch.
5% The drill rotates but the chuck does not. The most likely causes of this problem are: the drill chuck, gears, knobs, shaft, gear or gearbox.
3% The perforator vibrates too much. When the tool vibrates too much, it can make it harder to work accurately. In most cases, this problem is caused by the carbon brush, handle, housing, bearings, gears or shaft.
3% A rubbing or squeaking sound. If the tool makes a rubbing or squeaking noise, check the carbon brushes, bearings and gears.
4% Other faults.
Below are instructions on how to repair your perforator. Instructions are also provided for here.
If you have experienced one of these or other faults and need repair of construction tools e.g. peforator repair, please contact us Vilnius, Kaunas, Klaipėda and we'll carry out a professional repair.