Vilnius, Kareivių g. 11A (Rimi), Tel. 8-679-74770
Kaunas, Baltijos g. 58 (Rimi), Tel. 8-656-95553
Klaipėda, Šilutės pl. 35 (Banginis), Tel. 8-617-77731
High-quality, comprehensive work on all types and manufacturers
repair of game computers - consoles

Vilnius, Kaunas, Klaipėda

.
XBOX ONE, XBOX 360 repair
Unbinding XBOX
PlayStation (PS4 / PS3) repairs
Unbinding PlayStation (PS3)
PSP repair and unbinding
Nintendo DS / 3DS repair and unbinding
Nintendo WII, Nintendo SWITCH repair and unbinding
XBOX remote control repairs
PlayStation remote control repairs
We can issue defect certificates for insurance, which will reimburse your repair costs.
Common Microsoft Xbox One faults
The most common cause of failures on Microsoft's Xbox One console is the included Kinect motion sensor, which accounts for up to 30% of all problems. There are various problems with voice and motion command recognition, affecting both menu management and gameplay. There are also shutdown and sound problems, but these are less frequent. Here is a list of the most common faults that require xbox repair:
Kinect faults 30%
Xbox one console shutdowns 25%
Xbox One audio problems 15%
Xbox One hard drive failures 10%
Other Xbox console faults 20%
Common Sony PlayStation 4 faults
Sony PlayStation 4 is the number one selling console, but not because it's the most reliable and low-maintenance gaming PC. The biggest problem in terms of frequency (and severity) is unexpected console shutdowns, which account for 35% of all problems. These shutdowns are most often manifested by a blue screen of death (BSOD). For playstation 4 repairs is also a frequent referral for sound, stuttering and hard drive problems.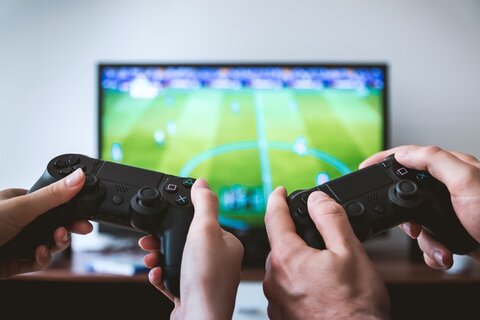 PlayStation4 shuts down accidentally 35%
PlayStation sound and picture not working 25%
Game console freezes 20%
PlayStation hard drive failures 10%
Other playstation console faults 10%
Common Nintendo Wii / Nintendo Wii U faults
The biggest problem with the Nintendo Wii and Wii U is unexpected freezes (freeze), which occur randomly just by playing a game or browsing menus. This problem accounts for 35% of all Nintendo faults. For Nintento WII U repair Controller problems are also frequently reported.
Unexpected WII U freeze 35%
Nintendo game console problems 30%
Nintendo WII Internet not working 15%
Nintendo audio or video won't start 10%
Other Nintendo problems 10%
Below is a YouTube video on how to repair your PS4 console.
You've decided to clean your overheated PS4 yourself - Instructions.
Need professional console repair? Contact our contacts in Vilnius, Kaunas, Klaipėda.