Vilnius, Kareivių g. 11A (Rimi), Tel. 8-679-74770
Kaunas, Baltijos g. 58 (Rimi), Tel. 8-656-95553
Klaipėda, Šilutės pl. 35 (Banginis), Tel. 8-617-77731
High-quality, comprehensive work on all types and manufacturers (
Pioneer, Toyota, Tascam, Doping, Kenwood, JBL, Feton, Blaupunkt, Albine, Ibiza, Siemens, Beats, ONKYO, Marelli, Creative, BMW, Harman, Zenec, Westra, Sanyo, Aiwa, KIA, Auna, Hollywood, Bosch, Samsung, Philips, LG, Sony, Sharp, Panasonic, Toshiba
and others)
g
arso appliance repairs Vilnius, Kaunas, Klaipėda
.
We repair home, professional and car technique:
Multimedia repairs
Sound amplifier repairs
Speaker repairs
Magnetol repair
Mp3 player repairs
Dictaphone repairs
Repair of mixers
Repair of radio receivers
Repairs to music centres
Home cinema system repairs
CD DVD BluRay player repairs
Sound equipment repair from A to Z
Technical diagnostics
Power circuit repairs
Control unit repairs
Repair of high bumps
Repairing broken sockets
Reprogramming control chips
Motherboard / motherboard repairs
Correcting signal disturbances
Issuing a diagnostic report for insurance
Repairing problems with switching on
Troubleshooting other faults
We can issue defect certificates for insurance, which will reimburse your repair costs.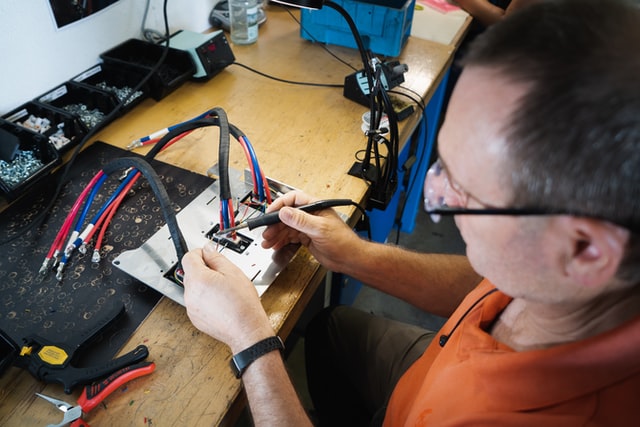 Common amplifier faults and repairs
Repairing the sound amplifier - won't turn on or goes into safe mode
The cause can be both simple and more complicated. It could just be a loose connection or a faulty connection.
The first thing to do is to make sure that the amplifier is properly earthed. Check that it is connected to a bare metal surface. The metal plate to which it is connected should be rust-free and clean. If the metal plate looks dirty or rusty, clean it. Scrub the metal surface with a dry stainless steel scrubber suitable for removing rust. Also make sure that the earth connection is tight.
Second, make sure the remote control cable is properly connected. It should be connected to the blue cable with the white stripe coming from the multimedia and not to the solid blue cable. Also make sure that the power cable powering the amplifier is firmly connected. Once you are sure that everything is OK, try switching on the amplifier. If it fails to turn on, the problem may be related to an internal part of the amplifier. Simply open it up and check for anything that looks burnt out, especially the power supply. Burnt-out MOSFETs are a common problem with amplifiers. If you notice a burnt part, you can fix it yourself if you know how, or contact us.
If the amplifier turns on but goes into protection mode, there may be a problem with the wiring of the speakers due to low impedance or low power when the volume is turned up to maximum. If the problem is not due to speaker wiring or volume boost, the problem may be burnt-out output transistors. To diagnose the problem, disconnect the amplifier's power supply, then take a multimeter and make sure it is set to ohms. Use it to measure the resistance level between the amplifier's output transistors. If the reading is close to 0, you should be fine, but a reading of ~0 is an indicator of transistor failure. Burnt-out transistors should be replaced.
The amplifier overheats and switches off
The car's power booster can overheat and switch off. This problem can be caused by low impedance, extremely high gain or bass levels, poor earthing, burnt out speakers or speakers connected to the car's chassis.
When the gain or bass level is turned up to its maximum, the amplifier may overheat and turn off. In addition, if the input sensitivity is too high, the amplifier may overheat and turn off. Connecting loudspeakers with an impedance lower than the rated impedance of the amplifier may cause overheating. Make sure that the gain and subwoofer levels are not turned up to maximum.
If you have several speakers in your car that are grounded to the car's chassis, or if one of the speakers is burnt out, it will be difficult to supply power to the amplifier. Eventually it will overheat and switch off. Check that all speakers are working. If one speaker is not working, it may be burnt out and cause a problem for everyone. Unplug the burnt-out speaker. Also check the earthing connection of the speakers to make sure that the earthing has been done properly.
In addition, the use of incorrectly sized earthing and power cables can be a problem. The best cable diameter for power and grounding the amplifier should be 8 or more strands. Smaller than this can lead to problems with overheating, as the amplifier will not get the power it needs to power the speakers. In addition, cables should not be longer than 50 cm.
If you are sure that everything is OK and the amplifier is still overheating, you can try an external cooling fan. You can add a few PC fans around the amplifier.
Below are instructions on how to carry out the car audio equipment repairs. Ideas on where to look for the problem and where to start fixing it are discussed in this Forum.
Need professional sound equipment repair? Contact our contacts Vilnius, Kaunas, Klaipėda.