elMeistrai has been performing for many years Repair of electrical and electronic equipment Vilnius, Kaunas, Klaipėda. What service are you interested in? To find out more, visit us, call our contacts, select a service from the top menu or from this list:
elMeistrai, this is probably the #1 appliance repair service in Lithuania
We are a team of experienced electrical engineers in a wide range of fields. We work professionally, qualitatively and quickly. We use original parts and always guarantee our work. Trust us with your faulty appliances and we'll get them working properly again.
We issue certificates for insurance companies.
Certificates are issued to other institutions.

Initial diagnostics - only €5.
A to Z works of varying complexity
Repair of panels
BGA chip reflow
Transistor reflow
Capacitor reflow
Replacing mechanical parts
Changing screens
EEPROM reprogramming
Upgrading cooling systems
Correcting software errors
Decoding
Prophylaxis
Rewiring broken connections
Installing applications
Repair and replacement of batteries
Repair and replacement of electrical inverters
Transformer repairs
Track restoration
Repair of fused components
Repair of corroded components
Repair of small components
IP67 repairs
Modernisation and restoration
Replacing diodes
Control system tuning and programming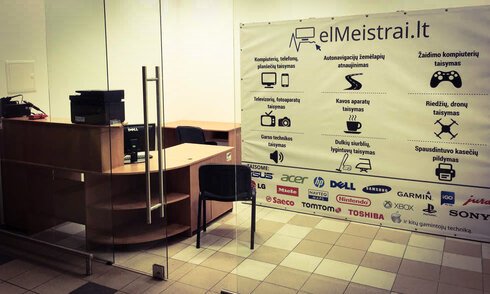 Need an appliance repair? Contact us Vilnius, Kaunas, Klaipėda.