Vilnius, Kareivių g. 11A (Rimi), Tel. 8-679-74770
Kaunas, Baltijos g. 58 (Rimi), Tel. 8-656-95553
Klaipėda, Šilutės pl. 35 (Banginis), Tel. 8-617-77731
High-quality, comprehensive work on all types and manufacturers (
FujiFilm, Canon, Nikon, Sony, Samsung, Kodak, Olympus, Polaroid, Nikor
and others)
repair of photo equipment Vilnius, Kaunas, Klaipėda:
Camera repairs
Camera and camcorder lens repairs
Repair of video cameras
Camera repairs from A to Z
Replacing soldered parts
Replacement of non-soldered parts
Changing screens
Repair of baseplates
Repair of fused apparatus
Software reprogramming
Troubleshooting various technical faults
Repairing broken charging and headphone sockets
Repair of other faults
We can issue defect certificates for insurance, which will reimburse your repair costs.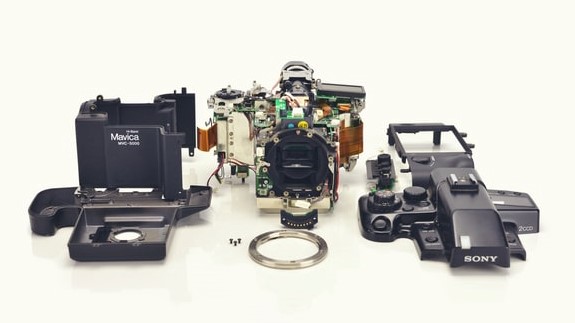 Camera repairs - common camera problems
1. Blurry photos and videos
One of the most common problems with digital cameras and camcorders is blurry photos and videos. This can be caused by a faulty camera or a damaged lens. For this reason, you should first make sure that the lens is not dirty and then check that the camera does not have macro mode enabled. Blurred images can also be caused by motion or movement, so try to shoot when the subject is not moving. The optical digital zoom should also be switched off. If the problem still persists, please contact us for help.
2. Short battery life
Another common problem with digital cameras is short battery life. If the camera runs out of power very quickly, then the problem may be with either the batteries or the charger. Make sure you are using the right batteries. Also check that your charger is working properly. Check the charging cable, the charger port and other parts. If the problem persists, contact our technicians.
3. Slow shooting
If you find that your camera is slow and takes a while to take pictures, there is likely to be a fault of some kind. This could be due to shutter lag. However, to solve this problem, you first need to hold the shutter down halfway to give the camera time to prepare and adjust focus.
4. Memory card problems
The camera may also have a problem with the memory card. Usually memory cards do not fail, but if they do, it is most likely due to physical damage. Before using the card for the first time, make sure that you have formatted it and not simply erased the contents. Also, format it in the camera, not on your computer. Formatting can help, for example, faster operation, faster uploads, etc. If the card has been locked, you need to make sure that the switch on the side of the card is in the unlock position.
Below is a video demonstrating a sample repair of a video camera. For instructions on how to repair/clean the lens, please see here.
Need professional photo equipment repair? Contact our contacts Vilnius, Kaunas, Klaipėda.